14 Apr 2023
Every good summer vacation needs to strike the perfect balance between new experiences and relaxation. Adventure and peaceful moments. That's why Maui should be your number one choice this May! With its fantastic year-round weather, beautiful beaches, stunning landscapes, festivals, and epic outdoor sports and activities, it's every traveler's dream destination. Here are seven reasons you need to kick off your summer in Maui this May.
1. Perfect Weather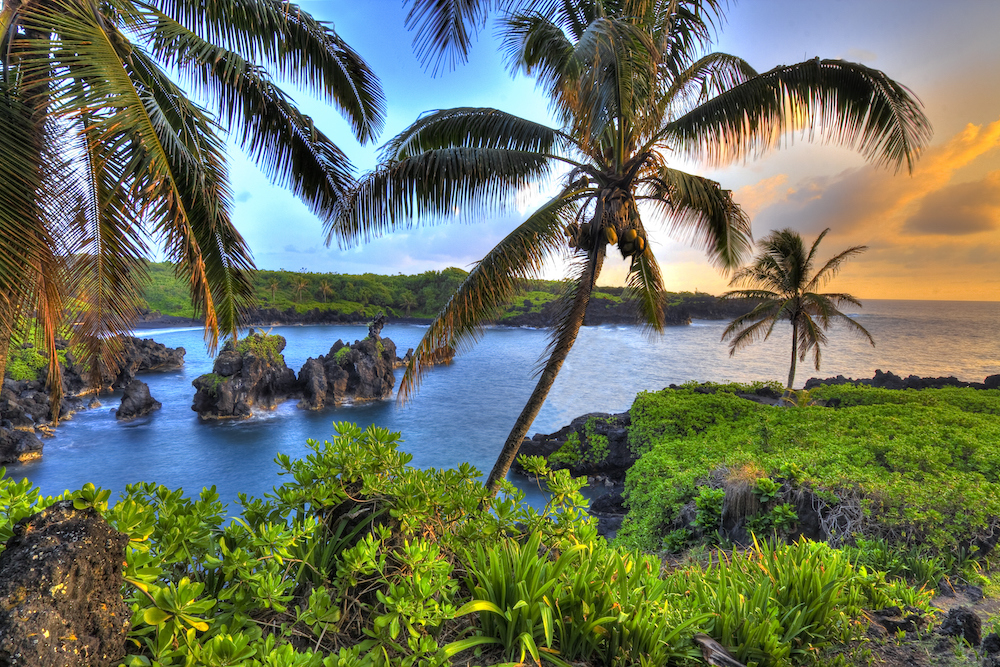 While it's true, Maui experiences warm, sunny weather almost all year (winter temps may dip to a shivering 75 degrees Fahrenheit,) the best time to visit is, arguably, May – September. During this time, you're less likely to experience rain, almost guaranteeing you won't have to deal with weather cancellations for things like festivals, hikes, or beach days. The island's lush green landscape will be in full bloom creating picturesque vistas you won't find anywhere else.
2. Visit Breathtaking Beaches
Hawaii is known for its impeccable beaches, but Maui has some of the best the archipelago can offer. Check out Hamoa Beach, backed by a thick forest of Hala trees for that secluded island feeling, or the stunning jet-black shores of Honokalani Beach. Made from millions of tiny lava pebbles, the juxtaposition of the black shore with the aquamarine waters is every photographer's dream. Spend the day snorkeling, boogie boarding, surfing, or just relaxing in the island sun. Whether you're looking for hidden nooks with palm trees growing right out of the sand, or the best spot for sunset gazing, there's a piece of heaven waiting for you in Maui this May.
3. Whale Watching, Fishing, and Water Excursions
While peak humpback whale watching is December – March, the season runs November – May in Maui, and with tons of day-trip excursions, you can book a tour with a professional guide who knows the waters and where to take you for your best chance to see some of nature's most magnificent creatures. Even if you miss the whales toward the end of May, you can still see incredible marine life like dolphins, Hawaiian Green Sea Turtles, starfish, rays, and more! Book a sunrise snorkeling tour with Kai Kanani and see why the early bird sees all the fish! This tour ensures you're the first boat to Molokini Crater in the morning, giving you 45 minutes of pristine solitude in the clearest water in Hawaii. If you want more adventurous water sports, May is perfect for fishing . Book a deep-sea fishing trip and cast a line for Marlin, Tuna, Mahi-Mahi, and Trevally. Check out the different fishing packages available at Fish Maui and reel in the good times in Maui this May!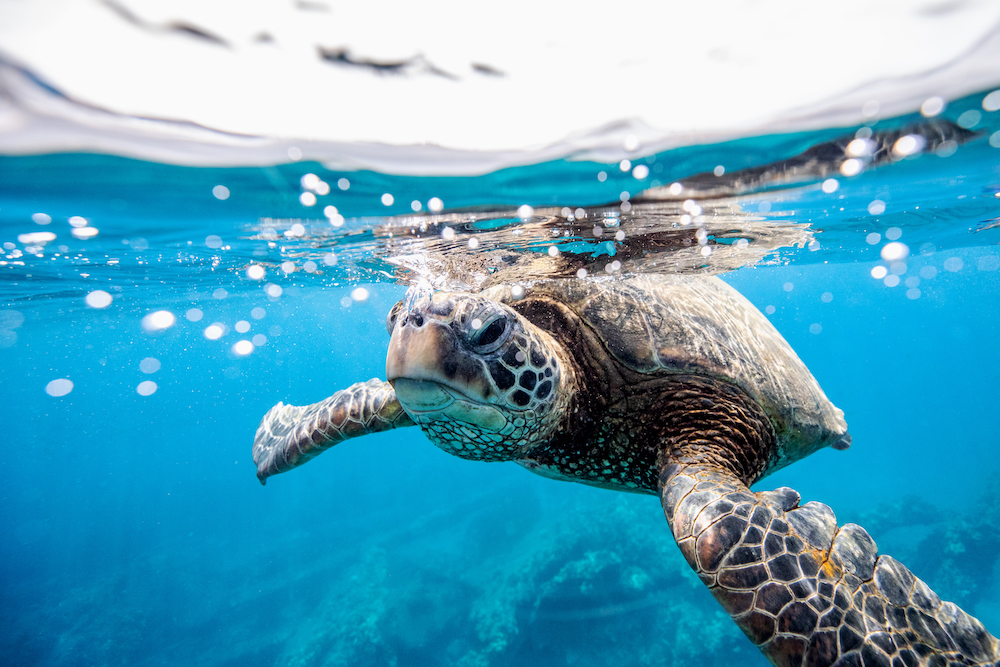 4. Attend One of Maui's May Festivals
A May vacation to Maui gives visitors access to some of the island's favorite annual events! The Maui Brewers Festival is a one-day event for enthusiasts looking to try some of the island's best craft beer and local food. Featuring rare beers you won't get anywhere else as well as non-alcoholic options, this event packs a day full of fun for all. The Seabury Hall Craft Fair takes place May 13th and gives attendees the opportunity to practice eco-tourism and browse booths from local artisans. All money spent goes back into the community and helps area school programs. Celebrating 19 years, the Menehune Mayhem event will deliver 2 thrilling days of youth surf competitions with art, live music, dancing, and a celebration of Hawaiian culture. This free event has been a community favorite for decades, and is a definite must-see during your vacation to Maui this May. If you're in Maui at the end of May, celebrate Memorial Day with the Shower of Flowers at the Makawao Veterans Cemetery. Join us in remembrance of our service women and men as the Blue Hawaiian Helicopters drop 10,000 rose petals over the fallen hero's graves. 
5. Take a Scenic Drive
When you vacation to Maui this May, you'll be mesmerized by green mountains, winding roads, and spectacular views everywhere you turn. That's why there's no better way to fully appreciate the landscape than with a scenic drive through this beautiful island. The Road to Hana connects Kaluhui to Hana in east Maui and offers 64 miles of highway that will take you over 50 bridges, past immaculate beaches, waterfalls, pools, and trails. Upcountry Maui is another excellent drive for those looking for a more leisurely day. With farms, ranches, restaurants, and a vineyard, there are so many places to stop and check out local artisan products and find that perfect one-of-a-kind item to commemorate your May vacation to Maui.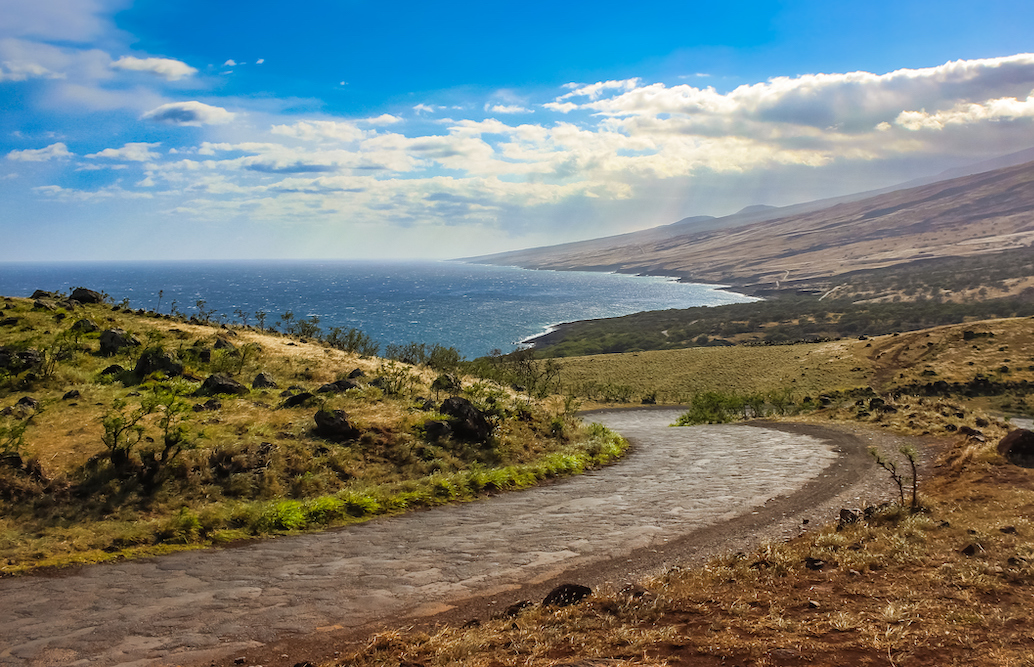 6. Epic Outdoor Adventures
A Maui vacation is a paradise for adventure seekers and adrenaline junkies. Take the 8 Lines Jungle Zipline Tour and fly through the Haiku jungle treetops. Visit ATV Adventure and rent an off-road vehicle! Your guide will take you through rugged terrain and end the tour by the ocean for an exhilarating race along the coast. Book a waterfall hike and river tour with Maui Fantastic and rope-swing into a crystal pool by a roaring waterfall. Go for a swim using an underwater scooter from Sea Scooter Snorkeling and cut through the sea like a dolphin. There really is no limit to the different ways you can explore the island. Whether you're flying through the trees or slicing waves, adventure is calling you to Maui this May.
7. Rest and Relaxation
Planning a vacation can be stressful, so when you arrive in Maui this May, decompress and pamper yourself with a spa day (or two). Book the Escape Spa Package at Mōhalu by Spa Grande and enjoy a 3-hour retreat featuring a 50-minute Grand Classic Massage, a 50-minute Custom Organic Facial, and a Spa Grande Pedicure. Let the cool island breeze and ocean waves lull you into a blissful trance while you enjoy a garden or cabana massage at the award-winning Willow Stream Spa. Try a Renewal Day-Pass at Spa Montage Kapalua Bay and get access to their steam room, sauna, and cascading whirlpool where you can soak your worries away. With tons of packages and treatments from Lomi Lomi to hot-stone massages, you can let your body, mind, and soul unwind on your Maui vacation this May.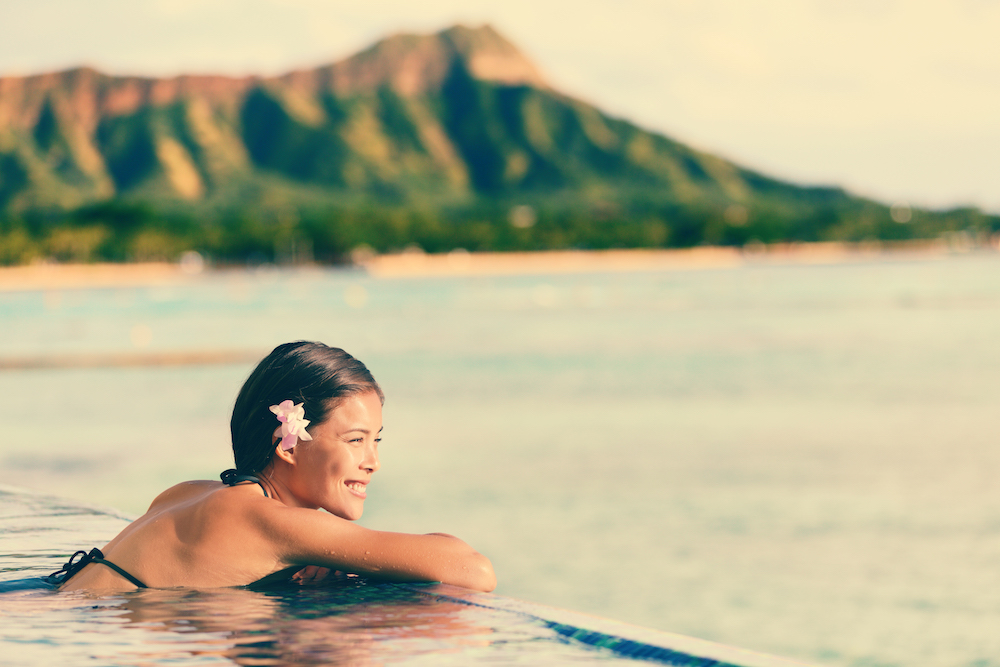 Book Your May Stay In Maui
With so many reasons to visit Maui this May, it's no wonder why it's a destination for travelers worldwide. Whether you're seeking an action-packed vacation, a taste of local flare, or looking to unwind and relax, there really is something for everyone. Make the most of your stay this summer and book direct at any of our waterfront properties. From Kapalua to Wailea and beyond, we have the perfect spot for your May vacation to Maui.